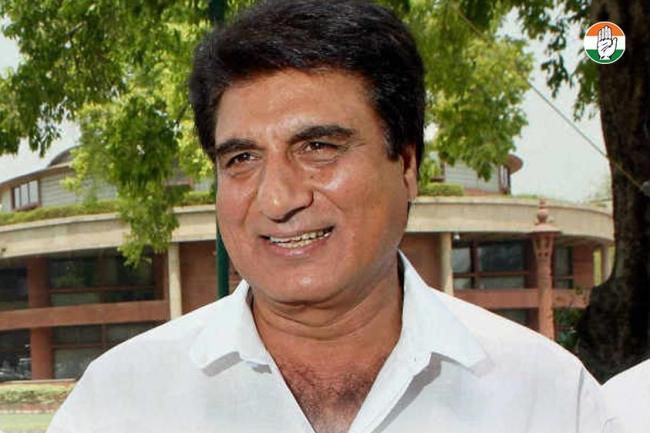 We are taking you down memory lane to walk through the life of the 'Hontho Se Chu Lo Tum' actor.
"Daud main haar uski nahi hoti Joh phisal jaata hai, haar uski hoti hai joh phisalkar nahi uthta." The motivational quote is given by none other than the actor turned politician Raj Babbar. Tall, lanky, dashing, and amazing good looks… when you look at the Raj Babbar of the '70s, you can't possibly imagine him as the quintessential Bollywood movie hero. But he made the paths for himself by choosing each film with care and made him look out of a crowd. Raj Babbar managed to charm his way into film-dom! On his 64th birthday, we are taking you down memory lane to walk through the life of the 'Hontho Se Chu Lo Tum' actor.
Raj Babbar was born in Uttar Pradesh and is a Hindi and Punjabi film actor since 1979. He's also a politician belonging to the Indian National Congress party.
After his training in Street Theatre in New Delhi he moved to Mumbai and started his film career with Reena Roy, one of the well-known actresses of that time. He gained fame for the movie 'Insaaf Ka Taraazu', in which he was a portrayal of a rapist.
Raj Babbar entered politics by joining Janata Dal in 1989, which was led by V. P. Singh. He later joined Samajwadi Party and was elected as a Member of the Parliament of India three times. He was also a member of Rajya Sabha.
In July 2013, Babbar was in controversy when he compared Narendra Modi to Adolf Hitler.
Raj Babbar married Nadira Zaheer and she gave birth to Arya Babbar and Juhi Babbar. He then married actress Smita Patil who gave birth to their son Prateik Babbar. Smita died of complications due to childbirth, almost two weeks after the birth of her son. To know more details about the Raj Babbar family, visit at Match My Talent.
Source: https://www.matchmytalent.com/biography/raj-babbar
After Smita's demise, Babbar got back with Nadira. She was called a doormat at one point for having taken her husband back, after his affair with Smita. Not paying heed to social notions, Nadira attended Smita's funeral along with her children to pay their respects.